According to a report of Power System Research (PSR, commercial vehicle research association of USA), the global sales volume of middle truck and heavy truck is estimated to reach 3.5 million by the year of 2018 with the annual growth rate of 3%. It is obviously that truck is paying a more important role in land transportation. However, the problems caused by truck are also become inevitable.
The first and foremost problem is environment pollution. With its payload requirement, almost all trucks are equipped with diesel engine, also, the horsepower and displacement is much heavier than passenger vehicles. When the truck drivers are doing their daily transportation job, or enjoying the air conditioner when parking, the exhaust gas will certainly pollute the air, which is already noticed by the governments and some principles and laws had been published to improve this situation.
With the upgrade of new truck emission standard, the major truck manufactures had to improve the engine technology. On the other hand, some principles like Idle Free Law, which announced that vehicles must switch off within 3 minutes after parking, since idling result in more exhaust gas than driving. These principles making individuals switch off the engine to avoid government penalty. But, for truck driver, who is always obliged to stay with their truck during the regular loading/unloading, what is more, timely over-night sleeping is their job demand, air conditioner is rather necessary for them.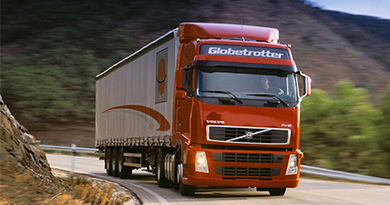 How to enjoy the cool air when engine off, the answer is sleeper cab air conditioner.
Sleeper cab air conditioner is launched in 2006, and widely used in the developed countries in European. Comparing with the traditional
truck air conditioner
, Sleeper cab AC is driven by vehicle battery instead of engine, thus there is no gas emission when parking (idling), since sleeper cab AC is working isolated with engine. Truck drivers are accessible to enjoy the cool wind without concerning of penalty.
Another comparable benefits of sleeper cab air conditioner is fuel saving. As reported by PSR, the normally operating truck air conditioner is estimated to consume 10% of engine power, and the fuel cost when idling is calculated to be 70%-80% of driving. As per the calculation of Shanghai EcoFleet, 1 unit qualified sleeper cab air conditioner is able to save at least 3,000 gallons of diesel per year for 1 truck whose driving fuel consumption is 20L/100KM.
Sleeper cab air conditioner
has been known and accepted by more and more drivers during the past 9 years,
EcoFleet
already delivered our AC to 46 countries and achieved admirable reputation. We are looking forward to serve you in the near futher.
For detailed products specification and application, please click the picutre below